Remembering the victims of coronavirus in Spain
News
May 29, 2020 About the EUIPO
Remembering the victims of coronavirus in Spain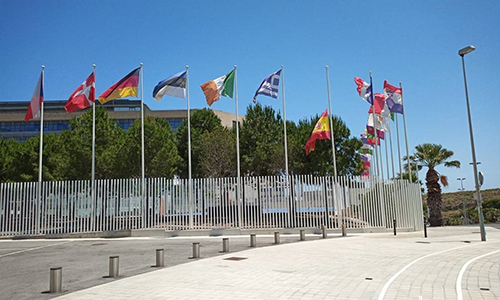 The EUIPO stands with the Spanish people in the ten day official mourning period decreed by the Spanish government to remember the victims of the coronavirus outbreak in the country.
The Spanish flag has been lowered to half-mast outside the Office's premises in respect for and in memory of the victims.
On behalf of all the Office's staff, the Executive Director, Christian Archambeau, expressed his solidarity with the families and loved ones of all those who lost their lives during the course of the outbreak.