ARISE+ IPR: new ASEAN Common Guidelines for the Substantive Examination of Trade Marks
News
May 25, 2020 EU Intellectual Property Network
ARISE+ IPR: new ASEAN Common Guidelines for the Substantive Examination of Trade Marks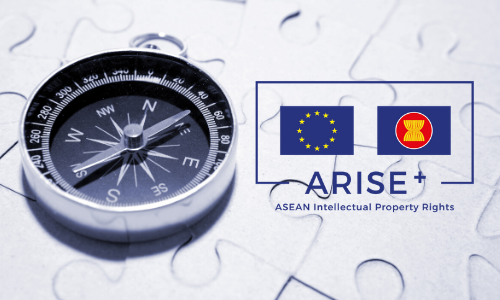 On 28 April 2020, the second edition of the ASEAN Common Guidelines for the Substantive Examination of Trade Marks was published on the ASEAN IP Portal website and on the ARISE+ IPR website.
The ARISE+ IPR project, implemented by the EUIPO, has supported this multi-annual activity that brings closer together the practices of the EU and the IP Offices of Brunei Darussalam, Cambodia, Indonesia, Lao PDR, Malaysia, Myanmar, Philippines, Singapore, Thailand and Vietnam.
The Common Guidelines were revised to incorporate relevant new standards that reflect best practices in trade mark registration criteria, including topics where IP Offices converge on their practices while incorporating updated laws and regulations of each ASEAN Member State.
This new edition of the ASEAN Common Guidelines highlights the move towards the acceptability of non-traditional types of trade marks. In the past, the Common Guidelines only made references to marks that were 'visually perceptible.' In contrast, the updated version incorporates all marks that are 'perceptible,' including sound marks, smell marks, taste marks and tactile marks. This change reflects of the changing trade mark landscape and ASEAN's making the necessary adaptations to account for this.
Additionally, works to develop certain topics further have taken place, particularly by incorporating new criteria and explanatory examples to the Guidelines. They include those relating to (1) when figurative mark containing purely descriptive/non-distinctive words passes the absolute grounds examination because the figurative element renders sufficient distinctive character, (2) the scope of protection which should be given to trade marks registered in black and white, and (3) the impact of non-distinctive/weak components of marks in the examination of likelihood of confusion.
The ASEAN Common Guidelines for the Substantive Examination of Trade Marks are available in English and its publication is an effort of the ASEAN IP Offices to continue promoting transparency and increasing predictability for the benefit of users and examiners of IP Offices.