EUIPO Anti-Scam Network meeting – Virtual session
News
April 29, 2020 About the EUIPO
EUIPO Anti-Scam Network meeting – Virtual session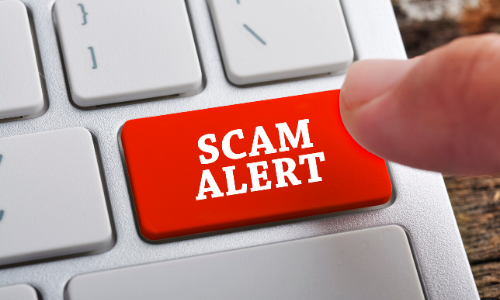 The EUIPO is hosting the fifth annual meeting of the Anti-Scam Network on 29 April 2020.
The meeting, organised for the first time through virtual means, was originally planned for 11 March and had to be postponed due to the COVID-19 outbreak.

Representatives from national and regional IP Offices of the EU Member States and EFTA countries, the World Intellectual Property Organization (WIPO), Europol, Eurojust and several user associations will join the virtual meeting to discuss strategies and forthcoming actions in the fight against misleading invoices that are being systemically sent to users of the intellectual property systems. The focus of this meeting is on intensifying cooperation to address new scams through legal actions.
As part of the activities of the Anti-Scam Network, users have recently been warned to be especially alert due to a new misleading invoice in circulation, which takes the form of a fake EUIPO decision. Users can protect themselves against such scams, and other misleading invoices, by double-checking any correspondence they receive in relation to their trade marks and designs, and in case of doubt, contacting us at information@euipo.europa.eu.

More information on the Anti-Scam Network can be found on the Misleading invoices section.