User Satisfaction Survey launches on 13 January
News
January 13, 2020 About the EUIPO
User Satisfaction Survey launches on 13 January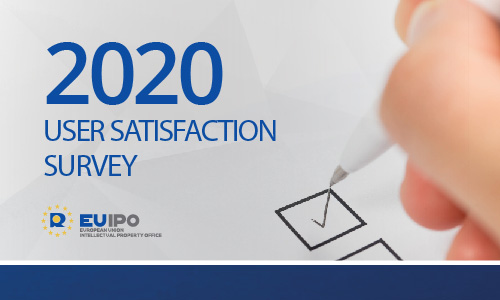 Every year the Office carries out a satisfaction survey to identify goals and priorities for improvement, as well as to assess how satisfied users are with the services we provide.
On 13 January, users of our services will receive an email with a personalised link to access a secure web-based questionnaire. The email will be sent from the specialised survey company Berent, which has been contracted by the EUIPO for the purposes of this exercise.
For the first time, the user satisfaction survey is available in 23 official EU languages. The deadline for completing the survey is 31 January 2020.
User feedback will inform future actions carried out by the EUIPO and is essential when creating new products and services.