New equivalent terms for the Nice class headings
News
May 05, 2016 EU Intellectual Property Network
New equivalent terms for the Nice class headings
The new terms are taken from the Harmonised database (HDB), which includes data for goods and services pre-approved by every national and regional IP office in the European Union.
Many users rely on the Nice class headings to determine their choice of goods and services, to ensure that they can reap the benefits offered by the harmonised terms — guaranteed acceptance in every IP office of the EU and the possibility of Fast Track processing — the EUIPO has put together a list of equivalent terms.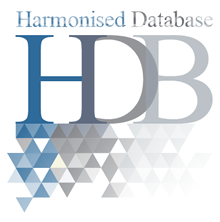 The HDB is now the world's largest multilingual database of descriptions of goods and services. It has nearly 1.5 million terms in 23 languages, with more added all the time using terminology taken from real applications.
What are the Nice class headings?
The Nice Classification is made up of a list of classes that contain different terms to describe goods and services: there are 34 classes of goods and 11 classes of services. Each class is described in very broad terms by a class heading that captures the nature of the goods or services in that particular class.
What are the advantages of selecting terms from the HDB?
All HDB terms are pre-approved, which means that they are automatically accepted by every EU national and regional IP office and EUIPO.
HDB terms can help you save time. Users who fulfil certain conditions, such as paying up front, can also have their applications published faster with our Fast Track for trade marks when they use terms from the HDB.
Where can I find the class heading equivalents?
You can select any of these terms in all IP tools powered by the HDB: