Tuesday webinar: July 2021
News
June 30, 2021 Learning
Tuesday webinar: July 2021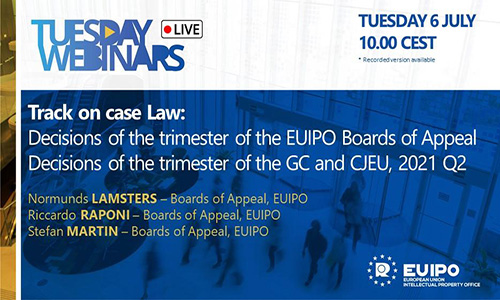 Don't miss out on our last webinar before the summer break!!
This webinar provides an overview of the most relevant Judgments of the GC/CJEU and decisions of the EUIPO Boards of Appeal during the second quarter of 2021.
Register here and join us on Tuesday 6 July at 10.00 (CEST).