ECP working groups: 28 September to 2 October 2020
News
September 28, 2020 EU Intellectual Property Network
ECP working groups: 28 September to 2 October 2020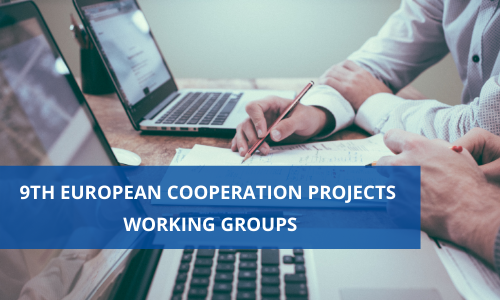 Experts from the European Union Intellectual Property Network (EUIPN) are meeting virtually for the 9th European Cooperation Projects (ECP) working groups.
This year, coinciding with the recent launch of the new Strategic Plan 2025, the European Cooperation Service held the impressive number of 13 working groups, reviewing the progress made on a few carry-over projects, including ECP2 Major Improvements to TMView and Design View, ECP2 Major Improvements to Back Office and Front Office, ECP3 Decision Desktop and ECP4 Convergence Analysis Project 2.0+Maintenance of CPs, and focusing on the brand new ECPs, including ECP5 Project and Quality Management Development, ECP5 Emerging Technologies Incubator, ECP6 Supporting SMEs, ECP7 TMD Implementation Support with Tools and Training, ECP7 IP Legislative and Practice Repository and ECP8 Set up PEER technical expertise network.
The Classification Working Group meetings, in cooperation with the EUIPO's Digital Transformation Department (DTD), will be dealing with two different work streams – designs and trade marks, bringing together classification experts from EU IP offices as well as WIPO and User Associations.
Participation and engagement in the working groups has increased over the past years, reinforcing the exchange of knowledge; this year participants included approximately 250 representatives from NOs, User Associations and multiple departments of the EUIPO, together with observers from the European Patent Office (EPO) and the World Intellectual Property Organization (WIPO).
These groups play a key role in defining the technical direction and business justification for each project, maintaining strong links with their own and related organisations to make sure that projects remain appropriate and are delivered on time.
Tag: #ipnetwork