The EUIPO signs a collaboration agreement with EUROCHAMBRES
News
April 28, 2021 News
The EUIPO signs a collaboration agreement with EUROCHAMBRES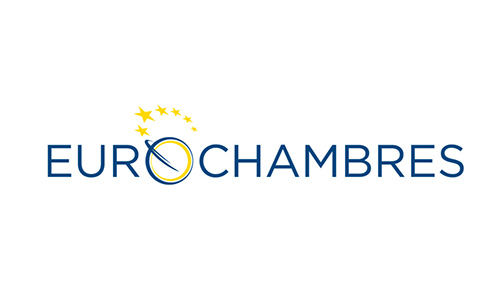 A collaboration agreement between the EUIPO and EUROCHAMBRES has been signed on 29 March. This collaboration marks the beginning of a new chapter for the EUIPO SME programme network that continues its healthy expansion.
EUROCHAMBRES is the Association of European Chambers of Commerce and Industry, representing over 20 million companies through 45 national and transnational members and a European network of 1,700 regional and local chambers of commerce.
TheEUIPO is the EU agency responsible for managing registrations of the EU trade mark and designs. The EUIPO SME programme, under theIdeas Powered for business brand, aims to reach out and guide SMEs on their business journey, in particular in relation to the protection of their innovation and creativity.
Both organisations share the vision of an integrated, globally competitive Europe, where businesses can prosper and drive socio-economic progress. The chambers of commerce, in daily contact with SMEs, will be instrumental in helping the EUIPO raise awareness on the importance of intellectual property to drive business growth.
This agreement covers activities such as collaboration in webinars, events, studies and other joint initiatives with a direct impact on EU SMEs.