New eAppeal form: file an appeal online!
News
April 10, 2017 News
New eAppeal form: file an appeal online!
The new eAppeal form allows you to file an appeal online. You can access it directly through your user area.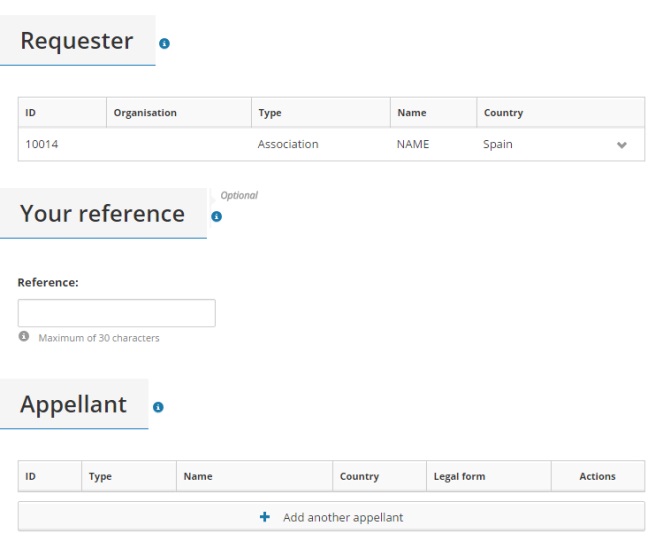 eAppeal offers one single application for filing a Notice of Appeal electronically. Submitting an appeal is now quicker and easier than ever.
How to access eAppeal:
You can access the form directly through your user area – online services;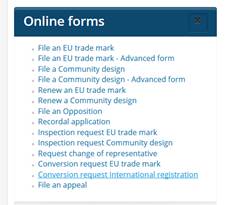 Or under Actions and communications after accessing the file in E-Search plus.

Using eAppeal:
Step 1: Add your information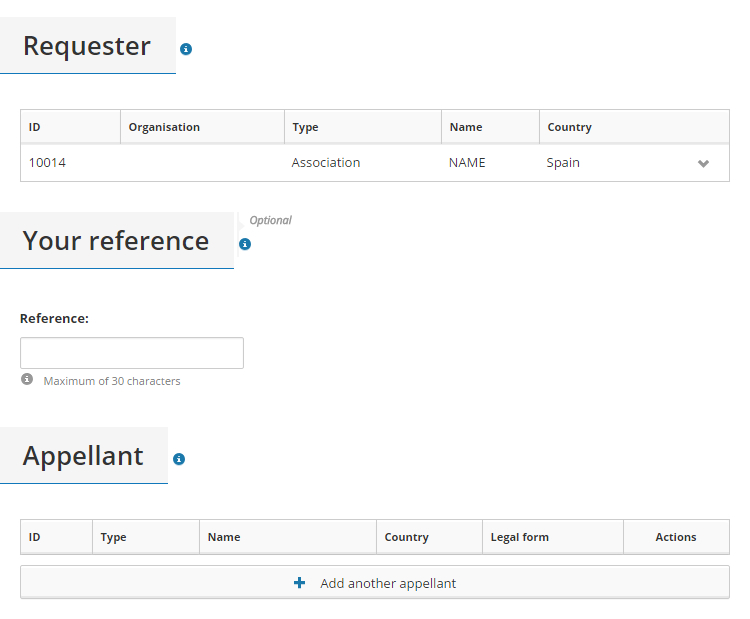 The requester is the person who submits the appeal and it can be either the appellant or their representative. The representative acts on behalf of the appellant.
Step 2: Find the contested decision: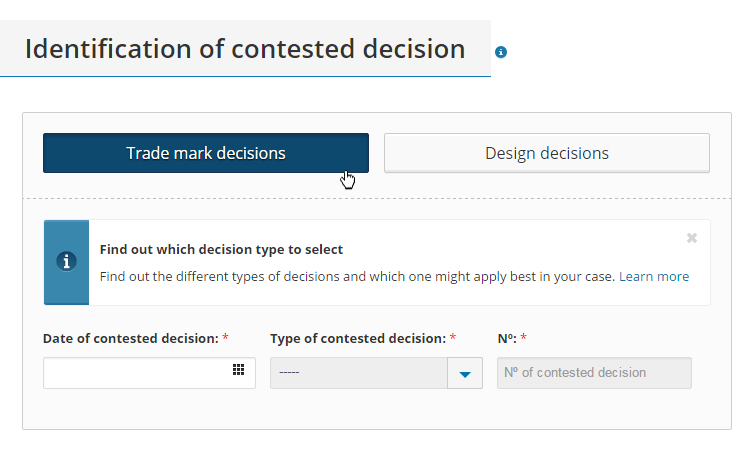 Click on trade marks or designs to find the contested decision. To retrieve the decision add the date, type and number.
Step 3: Statement of Grounds:
You can upload your statement of grounds by clicking "Attached," or you can click on 'To follow' if you want to attach it later on.
Please note that the statement of grounds needs to be filed in the language of the proceedings and if you do not file a written statement of grounds within four months the appeal will be inadmissible.
Step 4: Signature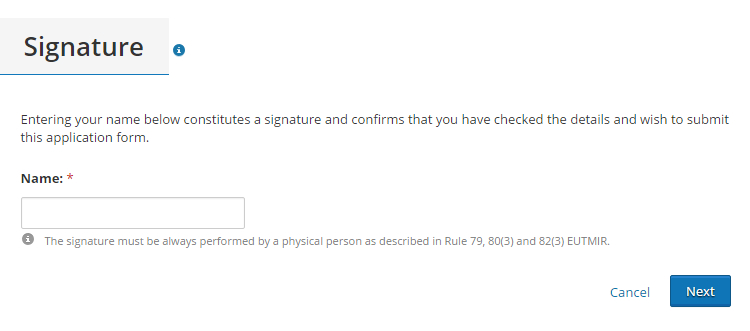 Once you sign, you confirm that you have checked the details and wish to sign and confirm the submission of the Notice of Appeal.
This is followed by a payment page, which brings you to all payment options (credit card, transfer, current account).
At any time during the process you can save your work as a draft. Later on you can restore the draft Notice of Appeal from your user area and continue working on it.
Once the Notice of Appeal is submitted, you should download the confirmation copy, which will contain the appeal number, and save it locally. The number of the exact Board which will deal with the appeal will be communicated later to the appellant or representative.
Questions? Watch our webinar on e-Appeal