Alicante News February 2015
News
March 02, 2015 About the EUIPO
Alicante News February 2015
The latest edition is out now.
The aim of Alicante News is to provide up-to-date information on OHIM-related matters, as well as on other general IP issues, to the users of the Community trade mark and design registration systems.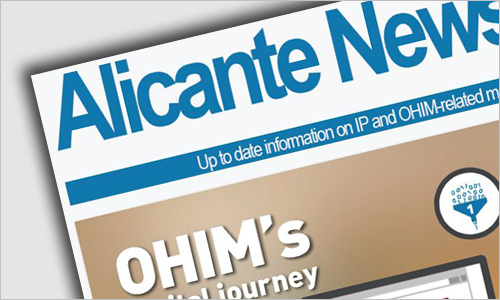 OHIM's digital journey
January 2015 marked the first full year of OHIM's new website; a site which is designed with four key objectives in mind...