The EUIPO wins gold at the Global Business Tech Awards
News
May 12, 2022 About the EUIPO
The EUIPO wins gold at the Global Business Tech Awards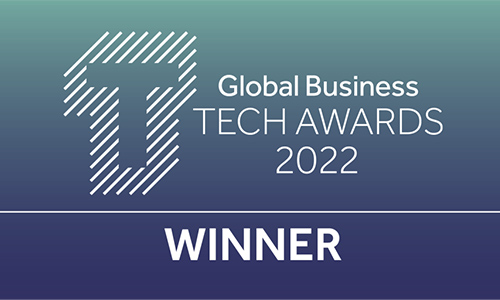 We are pleased to announce that the EUIPO won the first prize at the Global Business Tech Awards, in the category of best application of tech in the public sector, with its project entitled IP register in Blockchain. This award recognises technologies with tangible benefits.
This is what the jury said about the IP register in Blockchain project:
This winning entry really stood out to us all on the jury panel as it was well written, and clearly described a complex implementation of blockchain technology. The international scale that the EUIPO implemented is really impressive and we have confidence that it will clearly deliver significant efficiencies and value to companies globally.
About IP register in blockchain:
The EUIPO modernised the two largest databases of trade marks and designs in the world, TMview and DesignView, using blockchain technology. The technology was implemented in 2021 to help provide a super-fast, reliable and secure delivery of information on IP rights.
This is the first time this technology has been used to connect IP offices. TMview and DesignView now function at speeds that had never been seen before, updated with the data that reflects all the changes a trade mark or design undergoes over time.
Find out more about IP register in blockchain