Webinars on EU Trade Mark Directive
News
September 09, 2021 Learning
Webinars on EU Trade Mark Directive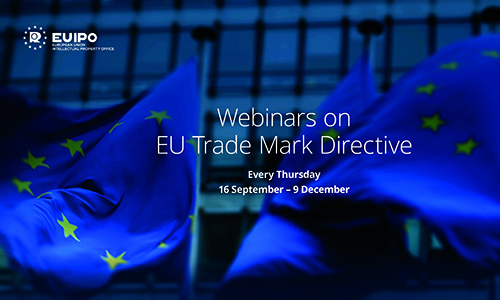 A series of live webinars, to be held every Thursday from 16 September until 9 December 2021, will analyse the implementation of the EU Trade Mark Directive from specific national angles, including changes in trade mark registration and examination process and new trade marks.
The webinars are organised in collaboration with national intellectual property offices and user associations. Countries concerned are Cyprus, Slovakia, Spain, Poland, Portugal, Hungary, Romania, Latvia, Lithuania, France, and Bulgaria.
This webinar series falls under European Cooperation Project ECP7, which aims to raise awareness among EU intellectual property offices and users on the transposition and implementation of the Trade Mark Directive.
Find more information (schedule and speakers) and sign up to country-focused sessions through the Trade Mark Implementation webinars registration page. You can select the webinars you are interested in and receive access links and save-the-dates directly in your mailbox.
The webinars will be broadcasted via Zoom in relevant national languages. Simultaneous interpretation into English will be also provided.