Ideas Powered Fund helps 8 000 SMEs
News
August 12, 2021 About the EUIPO
Ideas Powered Fund helps 8 000 SMEs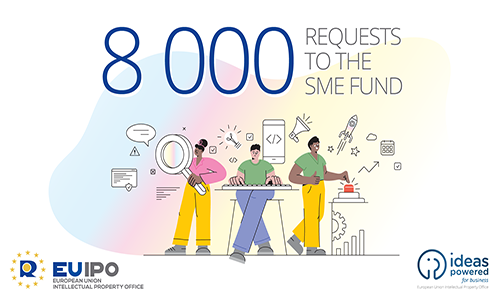 The EUIPO's Ideas Powered for Business SME Fund has passed its target of helping 8 000 EU SMEs with advice on IP rights and financial support for trade mark and design applications. Businesses from all EU countries have applied to the IP Voucher scheme since the beginning of the year, with the largest number of SMEs coming from Spain (886), followed by Germany (860) and Italy (773).
With the fourth application window to the SME Fund now closed, more than 13 000 trade marks and over 3 400 designs have been requested at national, regional and EU level. Applications for the IP pre-diagnostic services are also on the rise, with 487 requests to date.
A new application period will be open as from 1 September.
More information on the SME Fund and how to apply
Follow Ideas Powered for Business on Twitter and Linkedin