IP for you seminar 17th of June
News
June 08, 2021 Learning
IP for you seminar 17th of June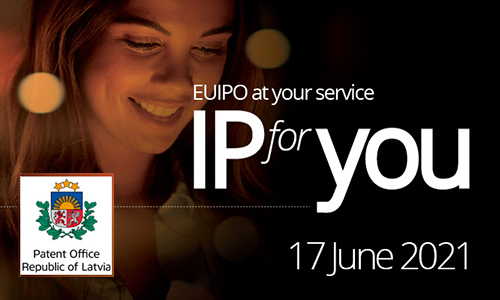 On the 17th of June , the EUIPO (European Union Intellectual Property Office), in collaboration with the Patent Office of the Republic of Latvia, will hold an online IPforYou seminar. Experts from EUIPO will deliver presentations about relevant Intellectual Property topics aimed at IP Lawyers, paralegals and other IP professionals.
Semināra dalībniekiem būs iespēja izvēlēties audio kanālu, lai varētu klausīties audio tulkojumu latviešu valodā

To participate, please register in advance via this link. This online seminar is free of charge.