Virtual IP Seminar on Enforcement with the Republic of Serbia
News
May 13, 2021 About the EUIPO
Virtual IP Seminar on Enforcement with the Republic of Serbia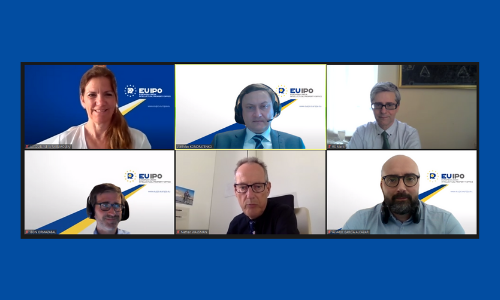 A virtual Intellectual Property (IP) Seminar on Enforcement was held by the EUIPO in cooperation with the Intellectual Property Office of the Republic of Serbia (IPORS) on 12 May 2021.
During the seminar, the latest developments in EU customs regulation and the recent study on IP infringement and its links with criminality were discussed by the EUIPO's Observatory speakers. Moreover, the EUIPO presented a proposal for a potential regional EU-Funded project in close cooperation with the European Commission (DG NEAR) and the secretariat of the Central European Free Trade Agreement (CEFTA).
The session was of particular interest to the Serbian IP office since the Republic of Serbia is currently a candidate country for EU membership. In the area of enforcement, the focus is on stakeholder coordination and awareness raising activities.
The webinar attracted more than 90 participants from the Market Inspectorate, Prosecutor´s Office, General Court, IPORS and Customs Administration.
This international cooperation activity falls under the EUIPO's Strategic Driver 1 – Interconnected, Effective and Reliable IP System.