EUIPO - IP Office of the Republic of Kazakhstan meeting
News
April 07, 2021 EU Intellectual Property Network
EUIPO - IP Office of the Republic of Kazakhstan meeting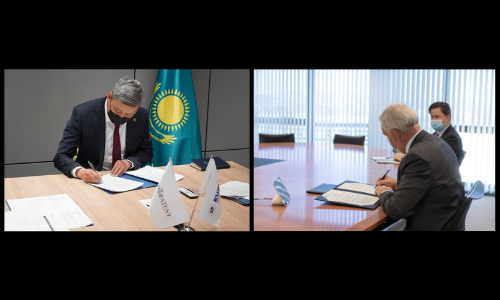 On 6 April, the Executive Director of the EUIPO and the Director of the National Institute of Intellectual Property of the Republic of Kazakhstan (KAZPATENT), Mr Yerbol Ospanov, have signed a Memorandum of Understanding providing the basis for technical bilateral cooperation activities.
The virtual meeting took place within the context of the Office's international cooperation project 'Broaden the Cooperation Framework Outside the EU' to extend the reach of the Network's tools and practices beyond EU borders.
Among the possible future cooperation activities discussed were the EUIPN tools, databases, information systems and capacity building training programmes.