European Cooperation: new online services in Lithuania
News
February 16, 2021 EU Intellectual Property Network
European Cooperation: new online services in Lithuania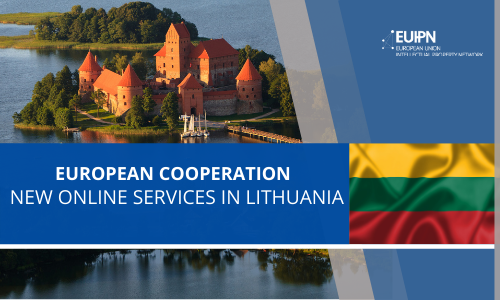 The State Patent Bureau of the Republic of Lithuania (SPB), with the support of the EUIPO's European cooperation project ECP1, has improved the e-filing and e-services tools available for its users. It did so by integrating these tools with the Register of Legal Entities and the Register of Addresses.
The front office platform, available via the SPB website, now allows Lithuanian users filing applications and requests electronically, to automatically retrieve addresses and company data from the official Register of Legal Entities and the Register of Addresses. With this new feature, users will be reducing potential misprints and human errors when filing applications in the front office, avoiding this way incorrect applicant data to be imported to the SPB back office system.
The launch of the improved e-filing and e-services at the SPB took place on 29 January 2021, and it is yet another example of successful implementation of an improvement to a front office tool in an intellectual property office of the EU.
This release is the result of work carried out by the EUIPO within the framework of the European cooperation projects. These projects support intellectual property offices in developing more efficient, reliable and user-friendly tools and services for trade marks and designs within the European Union Intellectual Property Network (EUIPN).