European cooperation: new online services in Bulgaria
News
January 21, 2021 EU Intellectual Property Network
European cooperation: new online services in Bulgaria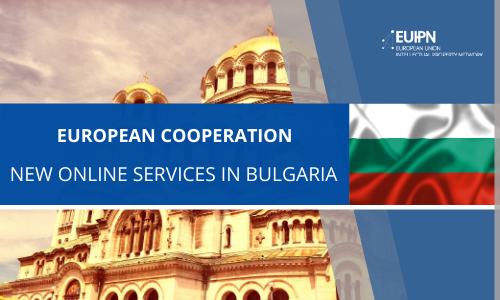 The Patent Office of the Republic of Bulgaria (BPO), with the support of the EUIPO's European Cooperation Service, has improved the service it provides to its users with the launch of a new release of the front office system supporting trade mark and design applications and related e-services.
The front office platform, available via the BPO website, now allows users to take advantage of a set of new features, such as:
fast-track applications for trade marks and designs;
improved user interface for goods and services;
improved functionality for filling out the application form using pre-registered data;
possibility to easily check the details of registered trade marks and designs in TMview and DesignView.
The new release will allow significant gains in efficiency and an improved user experience, and will help modernise IP-related operations in Bulgaria.
The BPO front office system with its new features became available on 15 December 2020.
The launch of the improved e-filing service at the BPO is another successful implementation of the Software Package, a set of tools developed and offered by the EUIPO to the national and regional intellectual property offices of the EU.
This release is the result of work carried out by the EUIPO within the framework of the European cooperation projects. These projects support the intellectual property offices in developing more efficient, reliable and user-friendly tools and services for trade marks and designs within the European Union Intellectual Property Network (EUIPN).