Norway enhances its participation in TMclass
News
January 20, 2021 EU Intellectual Property Network
Norway enhances its participation in TMclass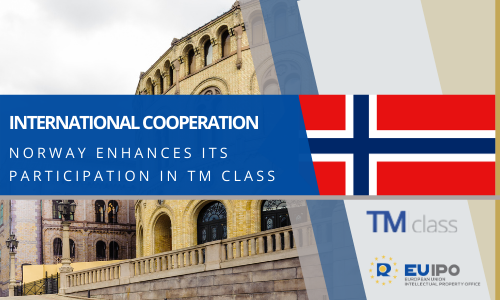 As of 20 January 2021, the Norwegian Industrial Property Office (NIPO) has enhanced its participation in TMclass. From this day, NIPO will use and accept the terms from the harmonised database of goods and services (HDB) in TMclass in Norwegian.
Following NIPO's decision to adopt HDB there are now 13 IP offices outside the EU, which use and accept terms from this database.
In total, 81 IP offices participate in TMclass and the tool offers users the opportunity to search and translate goods and services to and from any of the 44 languages available.
The adoption of HDB by NIPO is a concrete result of the International Cooperation programme managed by the EUIPO in collaboration with its international partners.
You can find out more at www.euipn.org and http://euipo.europa.eu/ec2