HDB in TMclass extended to Georgia
News
July 13, 2020 News
HDB in TMclass extended to Georgia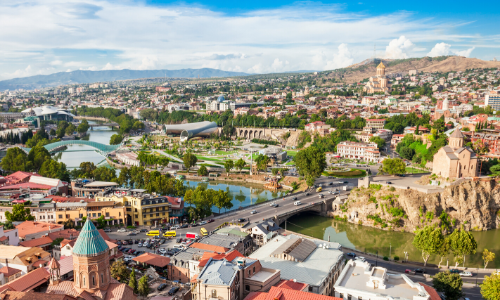 As of 13 July 2020, the National Intellectual Property Center of Georgia (Sakpatenti) has decided to use the list of terms from the harmonised database of goods and services (HDB) in TMclass.
Following Sakpatenti's decision to adopt HDB, there are now nine non-EU IP offices in TMclass which use and accept terms from HDB. Georgian speaking users can now search and select almost 60 000 goods and services in their own language for their trade mark applications.
78 IP offices participate in TMclass. The tool offers users the opportunity to search and translate goods and services to and from any of the 44 available languages.
The acceptance of HDB by Sakpatenti is a concrete result of the International Cooperation programme managed by the EUIPO in collaboration with its international partners as well as the European Union Georgia Intellectual Property Project (EUGIPP) directed by the European Commission and executed by the EUIPO, which provided support for Sakpatenti's translation of HDB. The EUGIPP aims to provide adequate and effective protection and enforcement of IP rights in Georgia.
You can find out more at www.euipn.org and TMclass