Enhanced e-filing and back office in Latvia
News
April 08, 2020 EU Intellectual Property Network
Enhanced e-filing and back office in Latvia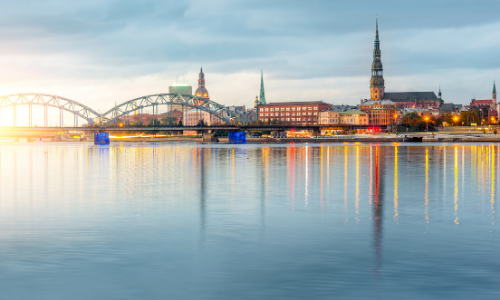 The Patent Office of the Republic of Latvia (Patentu valde), with the support of the EUIPO's European Cooperation Projects, has enhanced its e-filing portal and back office system, allowing applicants to register various new types of trade marks, in accordance with the EU Trade Mark Directive.
As a result, there are now 11 types of trade marks that can be registered in the Latvian IP office, including non-traditional trade marks, such as holograms and multimedia marks.
The improvements to the back office and e-filing systems, which became available on 2 March 2020, will help modernise IP related operations in Latvia.
The EUIPO and its partners are continuously collaborating to develop innovative online solutions and to also support the transposition of the Directive (2015/2436) to approximate the laws of the Member States relating to trade marks, which aims to modernise the trade mark system within Europe, facilitate cooperation and harmonise legislation among the EU Member States.
These new services come as a result of the work carried out by the EUIPO and its partners under the European Cooperation Projects, in particular the Front Office and Back Office subprojects of the 'ECP1 Consolidating and Completing the Cooperation Fund Landscape' project. These subprojects support intellectual property offices in developing more efficient, reliable and user-friendly tools and services for trade marks and designs within the European Union Intellectual Property Network (EUIPN).