Georgian IP Office now aligned with CP6
News
March 30, 2020 EU Intellectual Property Network
Georgian IP Office now aligned with CP6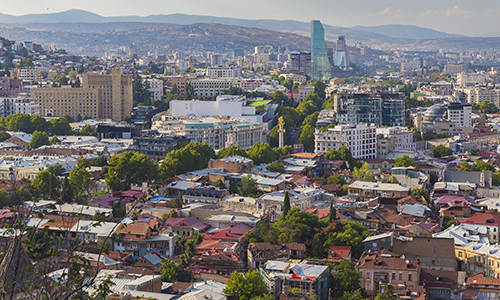 The National Intellectual Property Center of Georgia (Sakpatenti) has published a practice paper concerning graphic representation of designs.
The publication of this practice paper is a result of the joint collaboration between Sakpatenti and the EUIPO, within the framework of its international cooperation activities.
Sakpatenti is the first non-EU intellectual property office to find common grounds with the criteria listed under the Common Communication on the Common Practice — Graphic Representation of Designs.
The practice paper provides a clear and comprehensive explanation of the principles on which the practice is based, which will be generally applied by Sakpatenti and the IP offices of the European Union Intellectual Property Network (EUIPN).
The publication of the practice paper seeks to increase transparency, legal certainty and predictability for the benefit of users and examiners of IP offices. It also aims to become a reference for all interested parties, covering a majority of cases.
The paper has been made publicly available in Georgian and English — both versions can be found below. It is divided into two parts; the first part summarises the criteria, while the second part provides a complete explanation of the specific criteria applicable in each case.
SAKPATENTI
GRAPHIC REPRESENTATIONS OF DESIGNS

GEORGIAN

ENGLISH

(Click to open the document)

(Click to open the document)
The publication of this practice paper has been made possible thanks to the collaborative work carried out by Sakpatenti and the EUIPO.