EUIPO/OECD 'Trends in Trade in Counterfeit and Pirated Goods' Study
News
March 18, 2019 About the EUIPO
EUIPO/OECD 'Trends in Trade in Counterfeit and Pirated Goods' Study
The EUIPO and the OECD have worked together again to quantify the value, scope and magnitude of global trade in counterfeit goods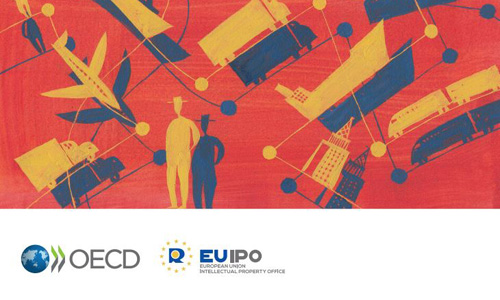 The EUIPO and the OECD have worked together again to quantify the value, scope and magnitude of global trade in counterfeit goods. The first such report was published in 2016 and was based on data on customs seizures and international trade for 2013, and now the two organisations have updated it with more recent data for 2016. The results show that the problem of fakes in world trade has become more serious — counterfeit goods are now estimated to account for as much as 3.3 % of world trade (compared to 2.5 % in the earlier study). From an EU perspective, 6.8 % of imports from the rest of the world consist of fakes, up from 5 % in the earlier study. This corresponds to EUR 121 billion per year.
The new study, released at the OECD in Paris on 18 March, also shows that fake products are found in a large and growing number of industries, and originate in a variety of countries. While China remains the top source of counterfeit goods, other countries have become increasingly important sources as well.
Finally, the report looks at where the rights owners whose IP rights are violated come from. The companies that suffer from counterfeiting are based mainly in the EU, the USA, Japan and South Korea, although increasingly companies from emerging markets are also targeted. The bottom line is that any company that has valuable IP is at risk.
All Observatory publications including this study can be found on our web page.