Stakeholder Quality Assurance Panels Project (SQAP) audit
News
July 05, 2018 About the EUIPO
Stakeholder Quality Assurance Panels Project (SQAP) audit
From 4 to 6 July 2018, the EUIPO welcomes the sixth audit performed by users on the quality of EUIPO decisions.
This is the first audit on absolute grounds decisions and follows a series of quarterly audits on decisions on oppositions, which began in 2017.
Fourteen users representing eight User Associations are meeting at the EUIPO's premises to check a sample of absolute grounds cases according to the Office's quality criteria.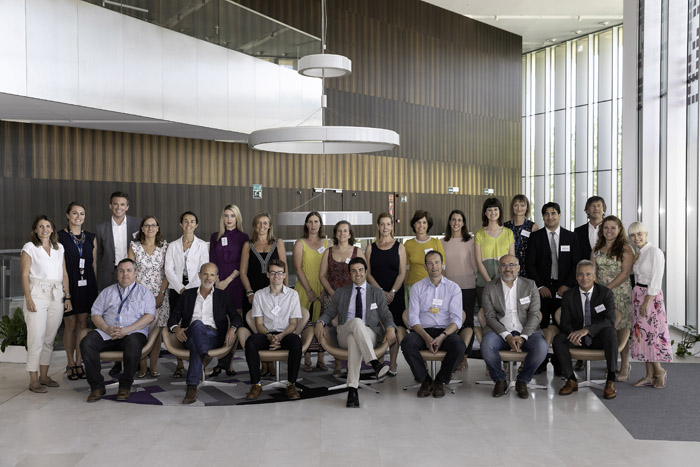 The participants in this audit, along with their respective User Associations, are:
Constance Laënnec-Cuny APRAM
Christian Duran ASIPI
Geoff Weller CITMA
Tobias Dolde ECTA
Angelica Lodigiani ECTA
Stephan Biagosch GRUR
Jana Bogatz GRUR
Ana de Sampaio ICC
Paola Ruggiero INTA
Pablo Amat Rodriguez INTA
Alicja Zalewska INTA
Roland Mallinson MARQUES
Zsófia Klauber MARQUES
Bas Kist MARQUES
The EUIPO would like to thank the users and their User Associations for taking part in this initiative.
About SQAP
In its Strategic Plan 2020, the EUIPO set itself the goal of enhancing customer-driven quality services by being more user-oriented and focusing on the quality of its products and services.
SQAP contributes to achieving this goal by involving users in the quality management of the Office. The Office uses their feedback to improve the quality of its decisions, as well as to bridge the gap between users' perception of quality and the internal quality measurement results.
SQAP is a learning exercise for both the Office and its users: users play an active role in the Office's quality processes and the Office, based on their input, takes actions to improve the quality of its products.
Members of User Associations can contact their respective association for information on how to participate in the SQAP audits.