7 days of Fast Track – 21.5% of CTM applications take the quicker route
News
December 01, 2014 Website
7 days of Fast Track – 21.5% of CTM applications take the quicker route
In the week since its launch, 21.5% of all Community trade mark applications have been submitted via Fast Track – OHIM's new service that cuts by at least half the time it takes for the applications to be published.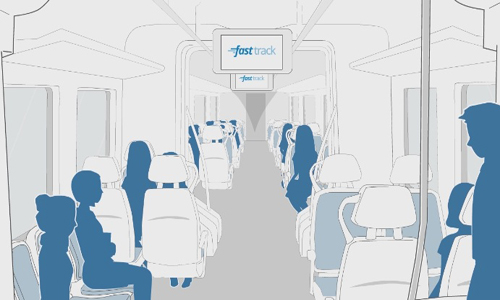 Between Monday 24th November and the evening of Friday 28th November, 443 CTM applications were designated as Fast Track, out of a total of 2,073 received. The first ever Fast Track application was published on November 26, within the same week of the filing.
Fast Track is a free service offered by OHIM, which allows you to have your CTM application examined and published faster. Today, one week after the launch of this service, already 87 trade marks have been published via Fast Track.
But it's not just faster. It also means that your application can be processed smoothly. With a Fast Track application you select your goods and services from the Harmonised database, which is a database of terms already accepted by OHIM and by virtually all the national intellectual property offices in the European Union.
To apply for Fast Track you can use any of our trade mark online applications, the Five-step form and the Advanced form.
The Five-step form has been designed for Fast Track: it guides you step by step in your choices so that your application can be processed under the Fast Track.
The Advanced form alerts you when your application is a Fast Track one and when it is not. If your application does not fulfil any of the Fast Track conditions, it will flag this up.