Unauthorised leasing of User Area credentials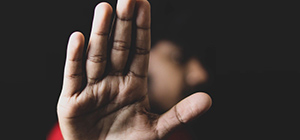 Know how to manage your user account.
Some representatives have been leasing their User Area credentials to third parties who do not operate under the direct control, responsibility or supervision of the representative, as defined in Decision EX‑20‑9, Article 3(1).
By disclosing their User Area credentials, the representatives allow online interaction with the EUIPO while granting access to all the files and information stored in their User Area to these third parties, resulting in a breach of data protection rules.
In response to this, the Office has updated the Conditions of use of the User Area annex to Decision EX‑20‑9.
The main changes can be found under 4, 'Proper use of the user account', which:
determines that the account holder is responsible for the proper use of the account;
defines that 'prohibited disclosure' of credentials is the sharing of credentials, passwords or administrative email accounts with any third party;
identifies that the Office will investigate the facts when a case is brought to its attention; and
outlines the consequences and sanctions of prohibited disclosure, which may include:
the temporary or permanent suspension of the User Area account;
asking the account holder to submit authorisations for the parties represented;
informing the national authorities; and/or
informing the data protection supervisory authorities.