Ideas Powered for business SME Fund: EUR 20 million for IP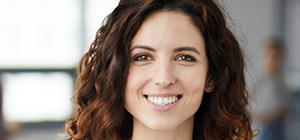 The Ideas Powered for Business SME Fund, which opened for applications on 11 January 2021, is a 20 million euro grant scheme to help EU SMEs protect their intellectual property.
Co-funded by the European Commission and the European Union Intellectual Property Office (EUIPO), the SME Fund will distribute EUR 20 million in five separate grant windows throughout 2021 on a 'first come, first served' basis. Open to all businesses in the EU that fit the official definition of an SME, the SME Fund offers a maximum reimbursement of EUR 1 500 per beneficiary. SMEs can apply for:
75% off IP pre-diagnostic services (IP scan), facilitated by participating national offices;
50% off trade mark and design basic application fees (national, regional and EU).
First, the application for the grant should be submitted indicating the chosen services (IP pre-diagnostics (IP scans) and/or trade marks and/or designs). After receiving the grant decision, there is a 30-day deadline to apply for the chosen services. After paying for the services, the 'request for payment' with the necessary documentation should be submitted. Once approved, the fee will be reimbursed into the bank account indicated in the grant application form.
Don't miss our upcoming webinar for all your questions on the SME Fund.
Ideas Powered for Business Support Services for SMEs: What's new in 2021.
Join the webinar here on 19 January at 10 am Spanish time.
Please spread the word among your SME clients!
For more information and applications, visit the Ideas Powered for Business SME Fund webpage on the Ideas Powered for Business hub.