Summer reads from the Observatory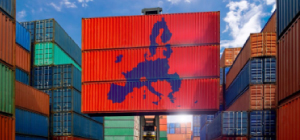 Risks and damages posed by IPR infringement in Europe: 2021 awareness campaign
As part of the annual Pan-European media campaign and to mark world anti-counterfeiting day the EUIPO launched the 2021 awareness campaign, 'Risks and damages posed by IPR infringement in Europe'. COVID-19 and the resulting rise in online shopping and accessing digital content has shed new light on the risks and damages posed by IPR infringement in Europe and put the dangers for consumers under a microscope.
EU enforcement of intellectual property rights: overall results of detentions in 2019
Following reports in December 2020 from the Directorate-General for Taxation and Customs Union (DG TAXUD) and the EUIPO on the detention of goods infringing IP rights at the EU border and in the EU internal market, respectively, this report gives an overarching view of the detention of fake products in 2019, as reported by EU Member States.
Economic impact of COVID-19 on IPR-intensive sectors
This study analyses the economic impact of COVID-19 on industries that use IPR (i.e. trade marks, designs, patents and copyright) intensively.
Focus on cybersquatting: monitoring and analysis
Cybersquatting involves bad faith registration and/or use of another company's trade mark or other distinctive sign in a domain name without having any legal rights or legitimate interests in that domain name. This study quantifies the phenomenon of cybersquatting and describes the methods and business models employed by cybersquatters.