SME Fund – Window 4 open now!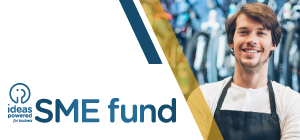 The initiative granting financial aid for IP matters to small businesses is open throughout July.
The EUIPO's SME Fund has reached almost 6 000 European SMEs to date, an impressive 71.8% of whom are new to trade mark and design protection.
Almost 10 000 trade marks and over 2 500 designs have been requested at national, regional and EU level. Applications for IP Scan are also doing well, with 322 requests so far. Each SME Fund voucher has an average value of EUR 560 and 94% of SME Fund requests have been accepted.
At this halfway point it is important to remember that IP lawyers and representatives can also apply to the SME Fund and can carry out the full procedure on behalf of their SME clients.
Help your SME clients take advantage of the SME Fund in 2021: apply now.