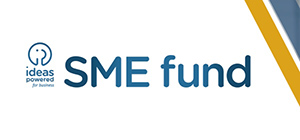 Applications and questions are coming in thick and fast. We clarify the answers to the top three questions received from IP representatives.
Established under the EU Commission COSME programme, the Ideas Powered for business SME Fund initiative was launched 11 January 2021.
Run in coordination with the EU's national intellectual property offices, the initiative has made a promising start and is generating a lot of interest. Top queries so far (with their answers) include:
Can a representative apply for the IP rights (trade marks and designs) indicated in the grant application in the name of the SME?

Yes. Representatives can apply for these IP rights in the name of the SME (business as usual) AFTER the SME receives the grant decision.
The owner of the IP rights in the trade mark / design applications must coincide exactly with the SME as named in the grant application.
Can an application for IP rights made in December 2020 or at the beginning of 2021 (i.e. before the official launch date) be considered for the grant?

No. Applications for IP rights can only be initiated once the grant has been awarded/approved.
For more information take a look at our January article.
For more questions and answers on the SME Fund, please consult the SME Fund FAQ section, which is updated continuously as new questions come in.