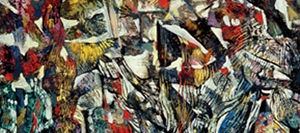 Lists of goods and services are translated for free into every official language of the EU.
Following 1 March 2021 and the entry into force of the updated EUIPO trade mark guidelines, the EUIPO would like to draw attention to the implications of submitting translations of the lists of goods and services and to the consequences should an objection on classification be raised.
If your application is not in one of the five working languages of the EUIPO (first language) and you submit a translation (second language) of your list of goods and services, your translation will prevail when determining the scope of protection. If an objection to your list is raised, and:
you only correct the second language, the amendment is disregarded and the EUIPO will refuse the goods and / or services to which an objection has been raised;
you only correct the first language, your translation into the second language is deleted and all translations will be provided by the EUIPO.
As your list is translated into the 23 official languages of the EU, there is no need to submit your own translation. If you disagree with our translation, please let us know and together we will find a solution.
Submit your list of goods and services in one language to minimise the likelihood of discrepancy and save time.
For more information, please refer to this section of the EUIPO's trade mark guidelines.