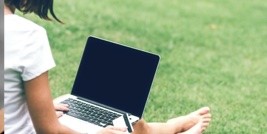 What can you do if a counterfeit product is being sold online? And what about IPR infringement on social media?
IP rights in e-commerce marketplaces
E-commerce keeps growing and plays an important role for many businesses. But, what can you do if you discover a potentially infringing or counterfeit version of your product for sale on an e-commerce marketplace? Or, what can you do if somebody is using your trade mark in an e-commerce listing to mislead consumers?
To protect the business and customers the very first step is to get the listings removed. The EUIPO has been working with a number of e-commerce marketplaces to gather information on their IP protection tools. See here for more on these tools and where you can find them. If you have any questions, send an email to ecommerce@euipo.europa.eu.
Social media and IPR infringement
The growth of e-commerce is well documented, but the rise of different technologies and consumer habits and how they have affected IPR infringement on the internet and, in particular, on social media platforms, is not so clear.
For a comprehensive overview, read the latest study from the EUIPO's Observatory on 'Monitoring and analysing social media in relation to IPR infringement'.