G&S: save money and keep your filing date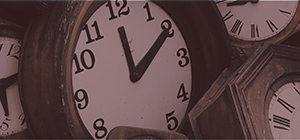 For the best outcome, in terms of your pocket and your time, remind yourself of EUIPO practice.
To reap the benefits of e-filing – minimum fuss, less time, lower fee – it is vital to follow rules that are a little different to filing an application on paper.
To get the reduced fee of EUR 850 your list of goods and services must be entered in the relevant fields indicated in the e-filing form. Please do not send us separate attachments, as these will not fulfil our requirements for electronic means and your application will incur the standard basic fee of EUR 1 000.
In addition, you may also lose your filing date if the EUR 150 difference is not paid within one month of filing your application.
So please, read our guidelines carefully and contact KeyUserManagement@euipo.europa.eu should you have any questions.
E-filing applications are subject to Decision No EX-20-9 of the Executive Director of the Office of 03/11/2020 on communication by electronic means and the associated Annex I, covering the Conditions of the User Area. This decision entered into force on 1 March 2021.