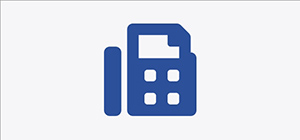 As the end of fax draws near (1 March 2021), remember to use the 'Fax Alternative' option only when there is no other suitable e-option available.
In accordance with the Executive Director's decision, the use of fax will be decommissioned on 1 March 2021.
A 'Fax Alternative' button is available in the Communication tab of the User Area.
IMPORTANT: please remember that you should only use 'Fax Alternative' when there is no e-filing or e-Action suitable for your request or when the eComm you received from the EUIPO has no eReply button

.
For more information, please see the full article published in November 2020.