Class 31 and how to avoid an objection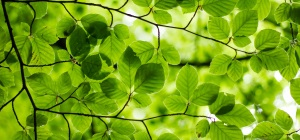 Does your EUTM application cover goods in Class 31? Check it is not in conflict with a plant variety denomination.
However distinctive your trade mark may be, certain goods filed in Class 31 could mean it is in conflict with a relevant plant variety denomination, and your application may be refused.
This applies to trade mark applications covering goods such as plants, trees, flowers, cereals, fruits or vegetables.
Before submitting your application, search the CPVO Variety Finder database to make sure that your mark or its essential element is not protected as a plant variety denomination.
If the results show a potential conflict consider excluding the species, and closely related species of plants for which a variety denomination at issue is protected, from your list of goods when filing the application. This should help avoid an objection.
For example, if you apply for the sign 'HANNAH', for live plants in Class 31, a search of the CPVO database reveals that 'HANNAH' is a plant variety denomination for gerberas. To avoid an objection pursuant to Article 7(1)(m) EUTMR, you could reword the specification to: 'Live plants other than those of the botanical genus Gerbera'.
For more information, see the EUIPO's trade mark guidelines on Trade marks in conflict with earlier plant variety denominations (Article 7(1)(m) EUTMR).