Call for interest – piloting new API services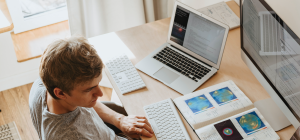 If you have your own IT system, maybe you'd like to consider integrating it with the systems in place at the EUIPO?
Be part of the EUIPO's first API pilot, which will integrate EUTM filing straight into your own systems.
By participating in the EUIPO's first API pilot group, you will start on a journey to develop and test application programme interfaces with the objective of obtaining Beta APIs.
In a series of workshops our IT experts will explain how our API works and how it could be integrated into your system, and you will have the chance to discuss the different services you may need in B2B integrations.
The goal is for the EUIPO to publish its first beta version of the API by the end of 2021 and then extend it to all users.
Does this sound interesting? All you require is:
your own IT system (i.e. you do not use third-party products to file applications);
the capability to implement changes in your system;
to have already identified some interactions with the EUIPO that you'd like to automate.
And, all we require from you is that you:
attend the kick-off meeting in late July / early August (date TBC);
participate in further meetings with the EUIPO's IT experts to test and fine-tune the APIs;
provide regular feedback on your needs;
test API solutions.
If this sounds like an opportunity not to be missed, please respond by Wednesday 14 July to KeyUserManagement@euipo.europa.eu.