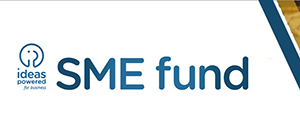 Good news! Extra application window open this month!
Following this year's success of the EU's contribution agreement for the purpose of supporting businesses wishing to develop their IP strategy and protect their rights in the post-COVID-19 environment as envisaged in the 2020 COSME work programme, it has been agreed to open an additional window for applications in October 2021.
Apply between Friday 1 October and Sunday 31 October
With one-ninth of all requests originating from Germany, applications from Spain, Italy, Poland and the Netherlands have also been high. Together, these EU Member States make up almost 50 % of applications made to the SME Fund. Micro enterprises continue to be the most interested in the services on offer.
With money still left in the pot, there's not a moment to lose! No matter whether you're the CEO, an authorised employee of an SME, or even an IP representative who can act of behalf of an SME, you are all eligible to request the grant and save up to EUR 1 500.
Browse our answers to the FAQs gathered over the last 9 months on the SME Fund. If you can't find the answer you're looking for, please contact us at information@euipo.europa.eu