2 valid representatives needed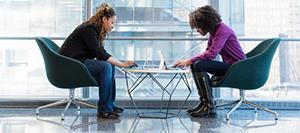 Are at least 2 valid representatives linked to your association? If not, your account with the EUIPO could be blocked. Check to see whether you comply.
The entry into force of the EUIPO's Guidelines on trade mark and design practice in February 2020 (Decision No EX‑19‑4) brought into effect a change of practice in the area of professional representation, and specifically for 'Associations' (Part A, General rules, Section 5, Professional representation, paragraph 3.4.3).
Longstanding practice of the EUIPO has been for associations to comply with the membership requirement verifying the names of at least two qualified legal practitioners or professional representatives prior to validating the association's ID.
However, it did not previously require that these association members each obtain an individual ID with the EUIPO first. This is now the case.
For more information please refer to the questions and answers published in this article.