The appearance of the whole or a part of a product resulting from the features of, in particular, the lines, contours, colours, shape, texture and/or materials of the product itself and/or its ornamentation.

Design is an art and a science, it is a combination of appearance and function.
When it comes to design search and clearance, what counts the most is what you see, a design's appearance. This is why being able to search using images instead of just words makes all the difference.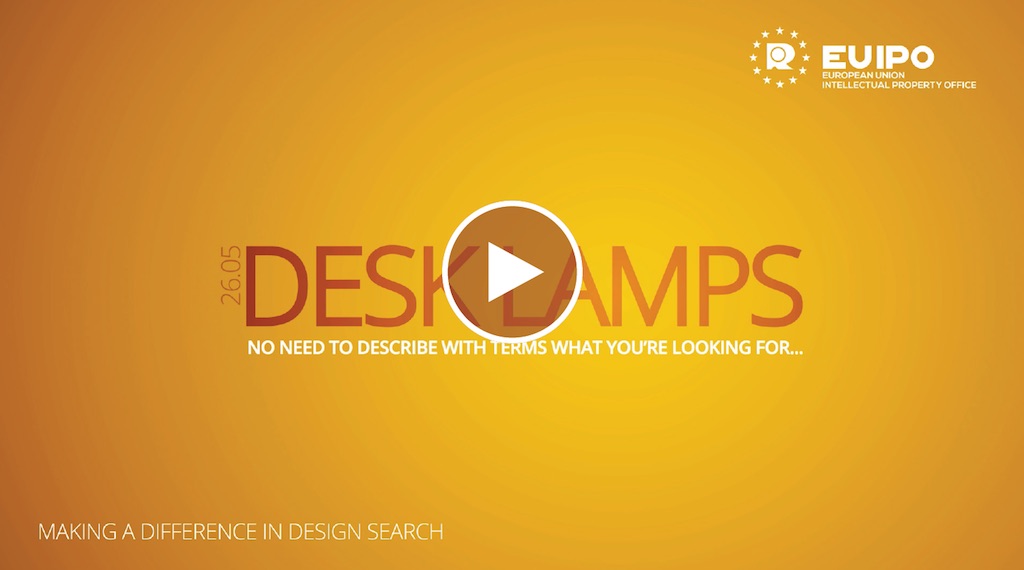 PIONEERS IN VISUAL SEARCH
Our visual search for designs is a first in the world of IP.
After successfully introducing a visual search feature for figurative trade marks, the EUIPO is ready to make a difference in design search with the introduction of a beta version of visual search. No need to describe in words what you see, eSearch plus can now find similar designs more accurately than ever. Just upload an image...
Click on the video below to see how it works: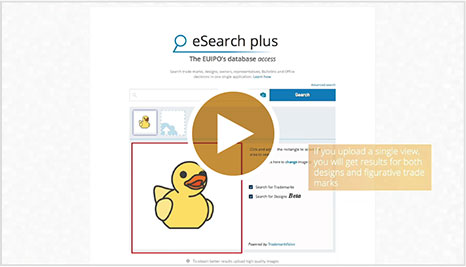 MORE THAN WORDS
With more complete and better ranked results, our visual search feature can help you not only before and during registration but also when watching for possible infringements to your IP rights. Based on deep learning technology, it combines visual similarity and object recognition to determine the Locarno Class of the images.
You can upload up to seven images at the same time to perform a search, the system compares your images with those stored in eSearch plus and ranks results by image similarity.
Use the advanced search to combine your image search with additional criteria such as verbal elements, design status, Locarno classification, product indication, owner name and filing date. Or apply filters from the results page.

Consult the different views of a design from the results page, without going into to the file.

Keep your images always in view with our top bar so that you can compare your results easily.
TRY IT