How to work with online drafts
How to work with online drafts
You can save any of your online applications at any time and come back to them later. Saved applications are located in the Drafts section of the User Area.
Please note that when you save an application, you are not submitting it, you are merely saving it as a draft. Drafts are saved in your User Area for 30 days.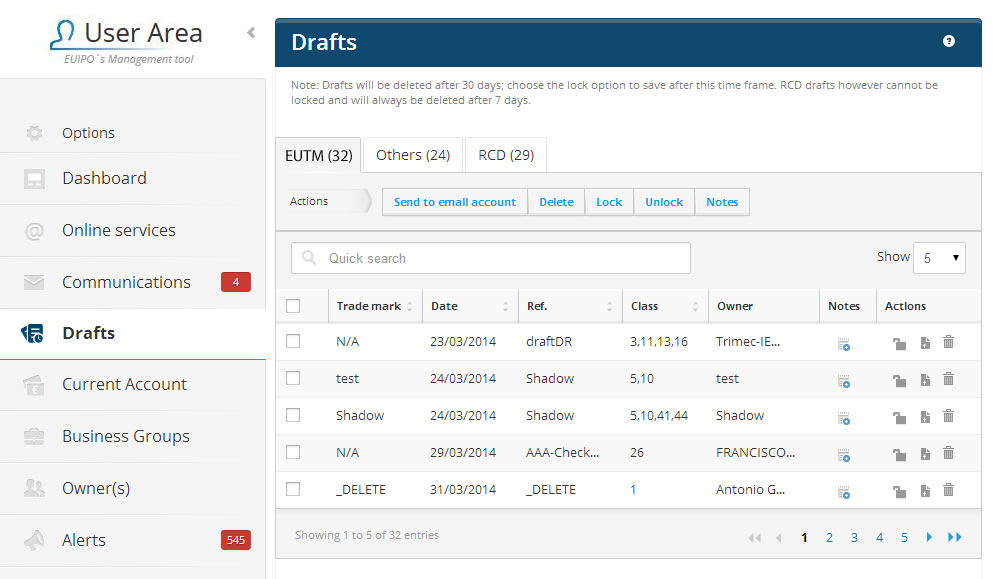 To save an application as a draft, just look for the button 'Save' in the application form.
In your registered Community design (RCD) application you will find the 'Save' button in the options on the header.

In all other types of application, you will find it in the right-hand side navigation menu at the top of the screen.


Once you click on 'Save', the draft application will move to the 'Drafts' section of your User Area. In order to easily identify a particular draft in your Drafts table, please note that you can add an alphanumeric personal reference number in any of your online applications.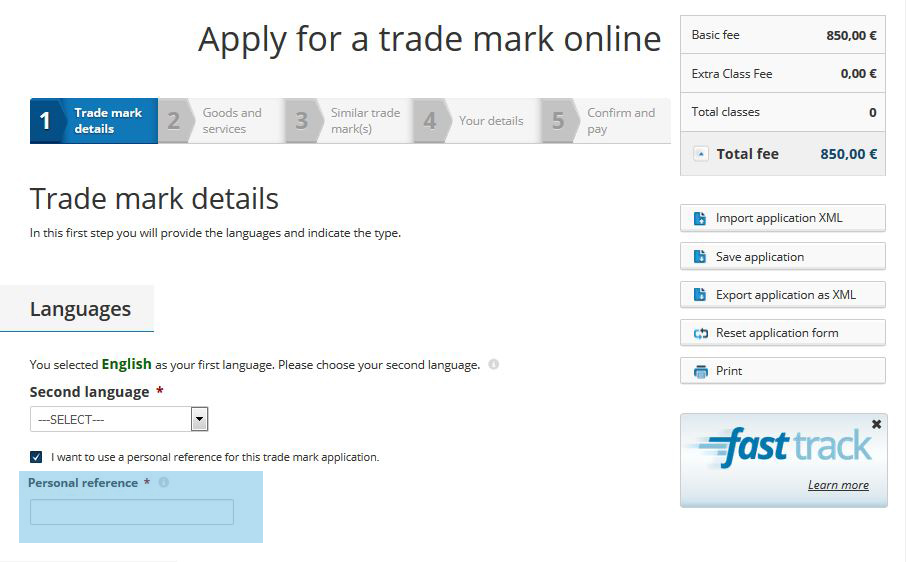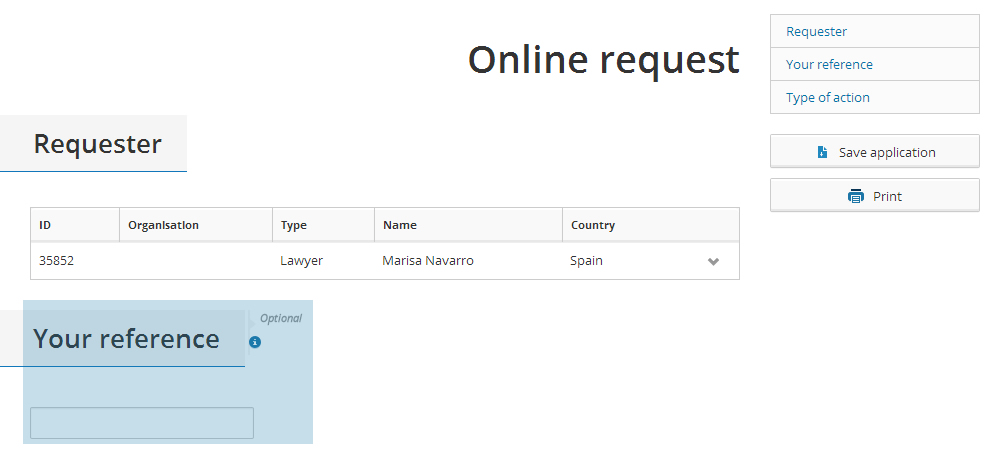 You will then be able to easily find your application in the User Area:
From the 'Drafts' section you can:
Re-open the application to continue working on it by clicking on the page icon
Send a copy of the draft to an email recipient by selecting the relevant draft and clicking on 'Send to email account'
Attach a note to your draft by clicking on the notes icon on the right-hand side of each row or on the 'Notes' button in the Actions menu
Lock a draft so that it is not automatically deleted after 30 days. Bear in mind that design drafts cannot be locked, and they will be removed after seven days
Delete a draft by clicking on the waste bin icon or on 'Delete'
You can find more Frequently Asked Questions on other aspects of the web in our Help Centre.
Page last updated 24-02-2018