How can my employees access the communications
How can my employees access the communications?
Your User Area account allows you access to a range of online services that are not available to unregistered users. These advantages include the option to create subprofiles for company employees or members of an association.
Your employees will be able to see the communications inbox if you set up a subprofile for them with the option to see the communications.
Subprofiles can be created in the 'Options' section of the User Area by clicking on the 'Subprofiles' tab.
To add a subprofile click on the 'Add subprofile' button. A form will open in a modal window; the fields are empty by default.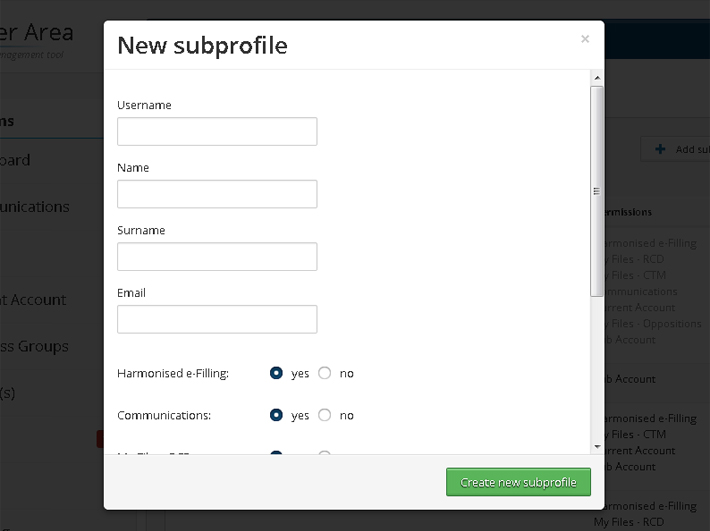 Please bear in mind that, although your employees or association members might be able to see your communications inbox, email alerts for new communications are only sent to the e-mail address indicated for the main account.
You can find more frequently asked questions on other aspects of the web in our Help Centre.
Page last updated 24-02-2018