You can easily file a notice of appeal for an European Union trade mark or Community design using our eSearch plus search engine. You need to be logged in.
eSearch plus and type the EU trade mark or design your appeal refers to in the search field.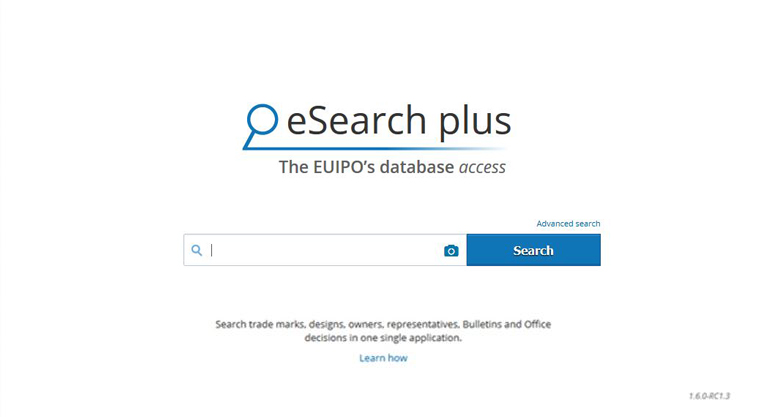 Select the relevant trade mark/design on the results page and either click on the '+info' link or the trade mark/design name.
You will be shown the detail view of the trade mark/design, which displays all available information on that particular file.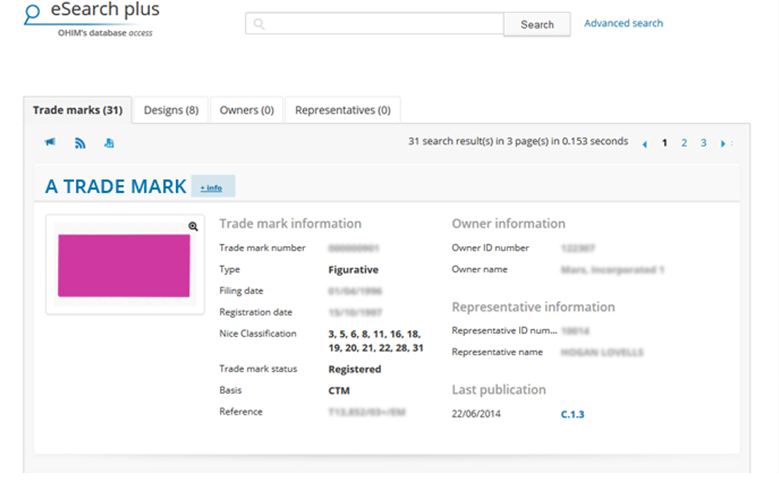 Below the timeline, go to the 'Actions and communications' section and click on the 'Appeals' button.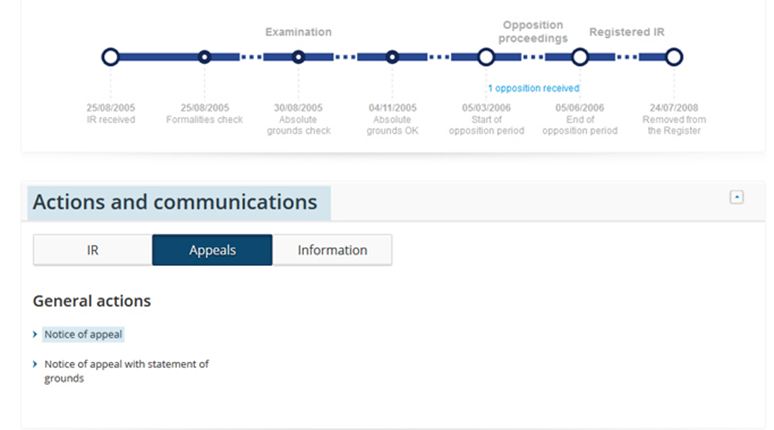 You will be shown a pop-up window with several fields to complete.
Write a message (optional) and attach the downloadable appeal form, available here previously filled out. Please remember to sign the form.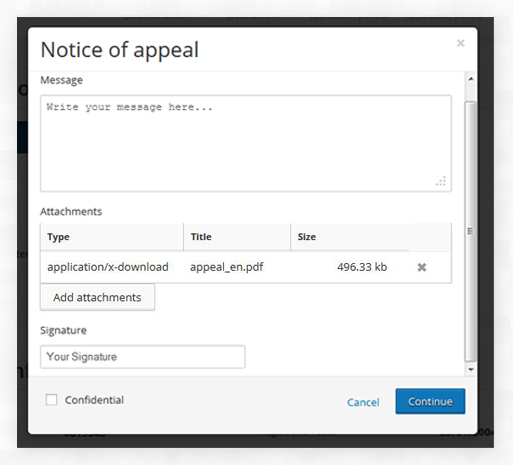 You will be shown a PDF with your communication and the notice of appeal attached. You can now review the details, make any necessary modifications and/or save the PDF to your computer. Click 'Confirm' to submit your notice of appeal.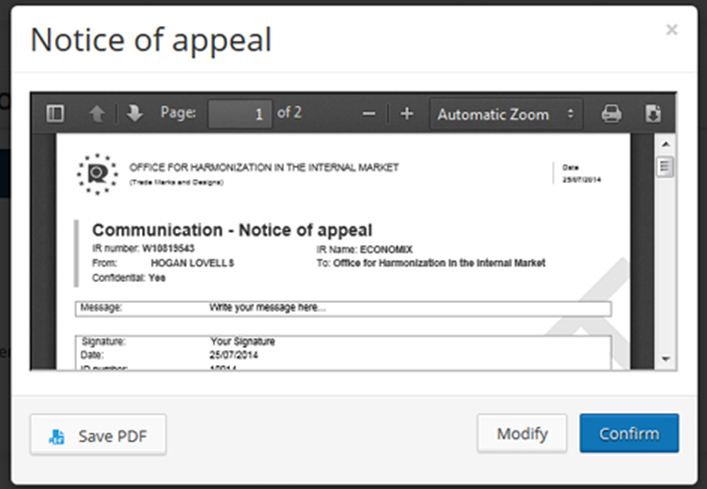 You can find more Frequently Asked Questions on other aspects of our website in the Help Centre.