How can I customise and print a view in eSearch plus
How can I customise and print a view in eSearch plus?
eSearch plus is the entry point to our database of trade marks, designs, owners, representatives and bulletins. In addition to basic information such as trade mark type or publication date, you can, once logged in, also access more advanced features such as alerts or download the correspondence for a particular file.
With eSearch plus you can also search for figurative trade marks using images as a search parameter. Just drag and drop any image into the search field to get results on similar-looking trade marks.
Search results can also be customised and printed according to your own preferences.
eSearch plus can be accessed from the top right-hand corner of EUIPO's homepage or from the search box: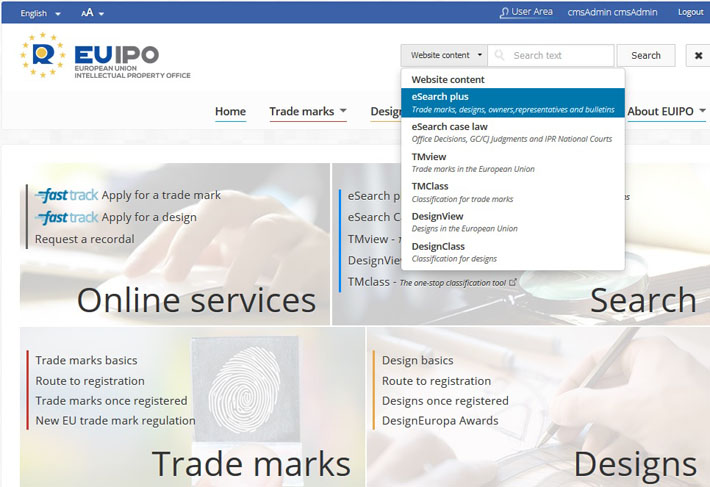 In the search results, click on the name of the file or on the link '+ info'.

By default eSearch plus displays all the information available on a file in different sections. The order in which the information appears can be changed by right-clicking on the grey area of the section's header. A four-arrow icon

will appear and you can then drag the section to your preferred location. This order will be retained when the file is printed.

eSearch plus also allows the contents of a section to be displayed or hidden by clicking on the blue arrows

on the right-hand side of the section headers.
The double arrows at the top of the file show or hide all contents

Only the content displayed will be printed.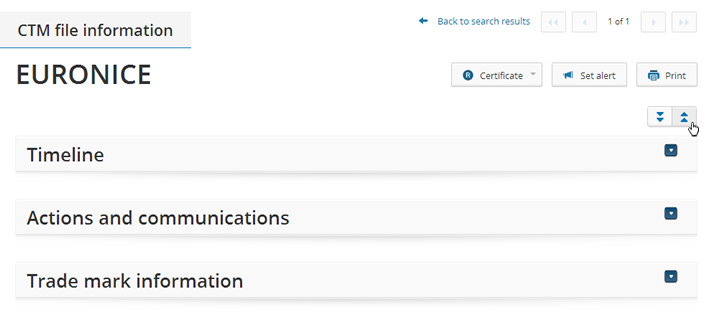 * View with content hidden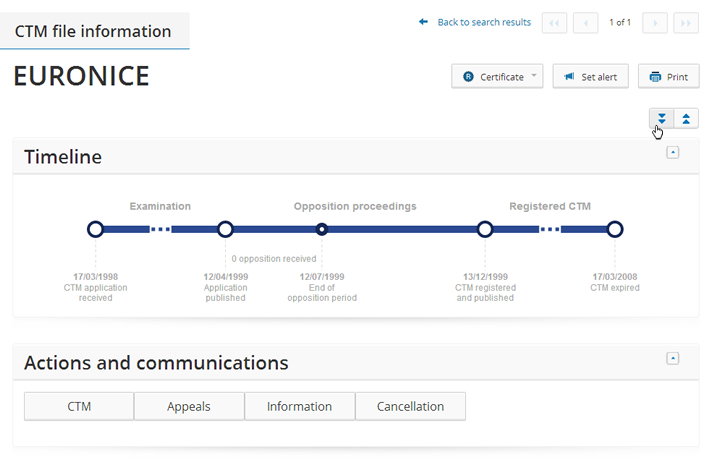 * View with content displayed
Once you have selected and arranged the relevant information, all you have to do is click on the 'Print' button in the top right-hand corner of the screen.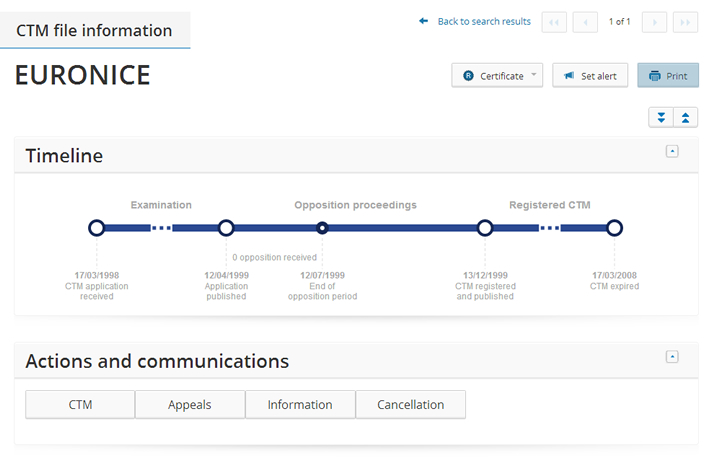 You can find more frequently asked questions on other aspects of the web in our Help Centre.
Page last updated 24-02-2018