How can I add more than 10 designs in my application?
How can I add more than 10 designs in my application?
If you are applying for a registered Community design, it is good to know that you can add more than 10 designs with the same basic data in a single application.
Designs with the same basic data are designs that pertain to the same type of products and are listed in the same class of the Locarno classification, the international reference for classifying industrial designs.
Multiple design applications can be requested in the 'Design(s) information' section of your application by clicking on the 'New' button.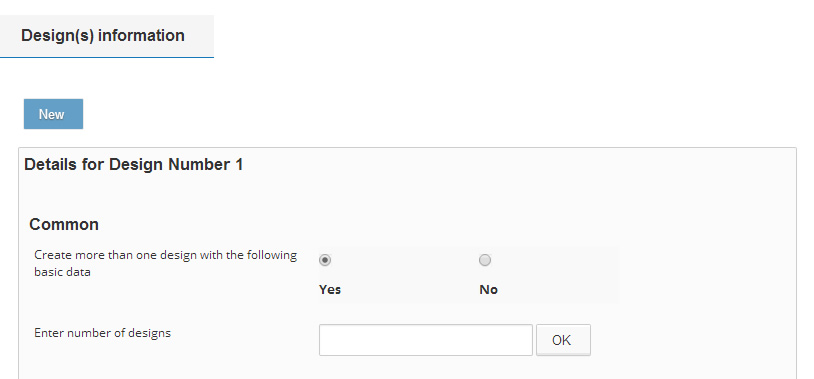 A content box will drop down where you can choose to create more than one design. Click on 'Yes' and enter a number of designs from 1 to 10. The system does not allow you to add more than 10 designs at a time for security and performance reasons. To add more than 10 designs, you will just need to repeat the steps explained below.
You will then have to choose the type of products your designs apply to according to the Locarno classification. Remember that all the designs you want to protect in a single application must belong to the same Locarno class.
You are now ready to upload the views of your designs, you can upload a maximum of seven views per design, and three additional unprotected views. Click on browse, select your file and click on 'upload.' You can also drag-and-drop 3D dynamic views in any of the following formats: OBJ, STL and X3D. For information on accepted file types and maximum sizes allowed go to our attachments page.

Once you have uploaded 10 designs, just click on 'Save' and click on 'New' again.
When you click on 'Save', the system shows you a summary of all the designs and corresponding views that you have uploaded. You can open individual entries in this table for more details, or to edit or delete them.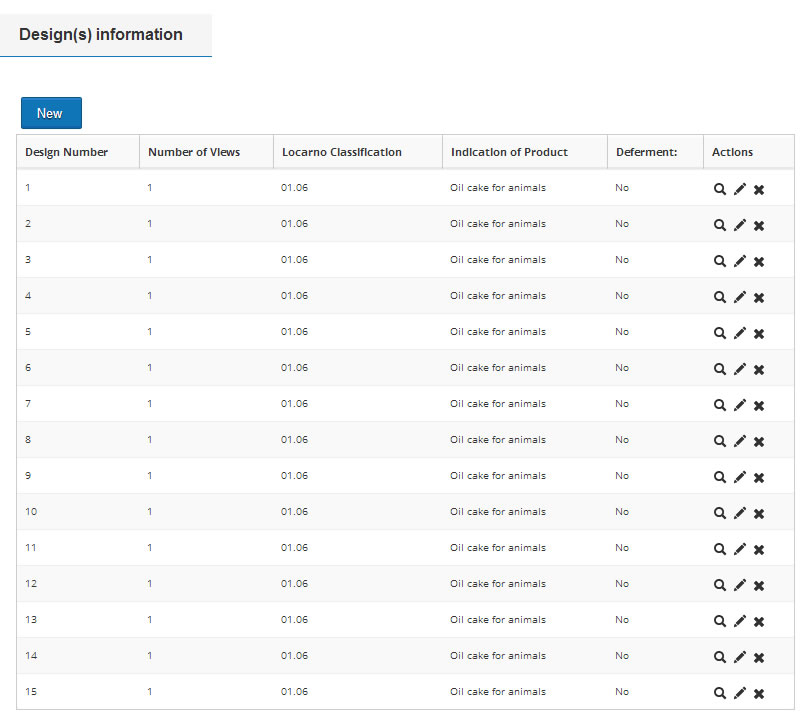 You can find more frequently asked questions on other aspects of the web in our Help Centre.
Page last updated 24-02-2018