Get your trade mark published faster
With EUIPO's Fast Track for trade marks you can get you trade mark published in half the time or less.
It is also more secure and predictable when it comes to examination. With Fast Track you can avoid classification deficiencies as you will be selecting your goods and services from the Harmonised Database, which includes terms that are automatically accepted by every EU national and regional IP Office.
just

3 weeks *


average time to publish a Fast Track mark
* We update this figure with the latest information from our Service Charter.
Learn more about how we measure our standards
more than

30% *


of applications and growing
* Percentage of all applications filed online.
Last updated: July 2016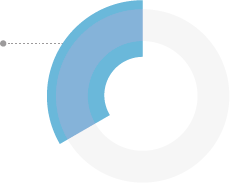 Why go for Fast Track: Guaranteed acceptance of terms
Classification experts from each EU IP Office have checked every term in the HDB, our Fast Track's database of goods and services.
This means that if you use a term from the goods and services selector in your application, there is no risk of classification objections to your EU trade mark or national trade mark application. Your application will then follow a more straightforward path towards registration.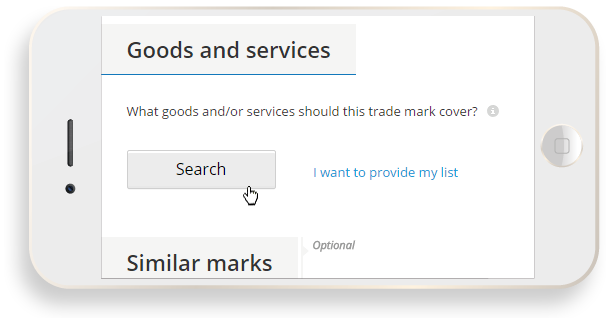 How can I have my application Fast Tracked?
There are two main conditions so that your application can be treated as Fast Track:

You need to select the goods and services your trade mark will apply to from the HDB database.

You need to pay upfront: Our examiners can only start examining the application once payment has been completed.
* Subject to prompt payment and provided that there are no deficiencies at the moment of filing and during the examination of the file, your application will proceed via the Fast Track.
How do I know my application is Fast Track?
The Advanced form has been designed so that it warns you when your application does not fulfil any of the conditions of the Fast Track. You can then decide whether to make corrections or just proceed as a regular application, which can take double or more time to publish.
At the end of the filing process and just before the payment step, you will see a message confirming either that your file is compliant with the Fast Track or pointing you to the actions that need to be taken.

Fast Track ok
Fast Track not ok
Are you ready to Fast Track?
Learn the benefits of choosing EUIPO's Fast Track:
Faster publication

Less deficiencies

Goods and services terms accepted in all EU Member States

Used as basis for international registrations
Fast Track your trade mark now
* Fast Track: Full conditions
Back to Top