Responsive, multilingual and secure
The EUIPO (formerly known as OHIM) website is the go-to site for organisations worldwide to register their trade marks and designs in the 28 Member States of the European Union. With users in 200 countries it is essential that the site be as user-friendly as possible.
Usability tests and eye-tracking were used to fine tune the site to make it simple and accessible. Filing wizards maximise user empowerment. The website integrates all content and applications on a single platform, using one technology with design matched to content.


All the tools for the intellectual property user in 23 languages
The site is jargon-free and offers immediate access to 40 million trade marks and 9 million designs. It receives 4.4 million visits every month, handling 130,000 trade mark applications and 97,000 designs. Nearly 99% of all trade mark applications are now made online.
Before 2013 the site was available in five languages (English, French, Italian, German and Spanish) but now it is one of the few among EU institutions to offer all content in 23 official EU languages. To make the multilingual management of the site easier, EUIPO has created a tool based on xml content that allows a smooth translation and upload of the different language versions.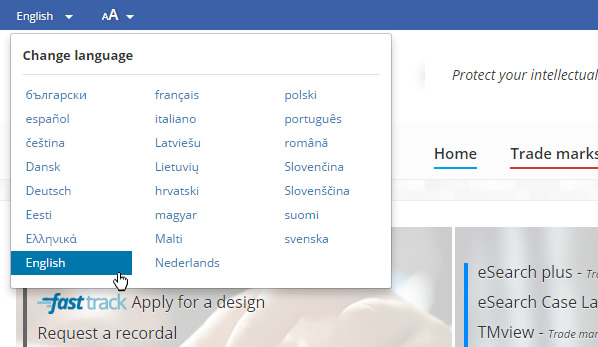 Complete portfolio of services for a growing user base
Already 75,000 users have registered in the User Area, a completely secure platform that lets you monitor the life cycle of your trade mark or design. As a bootstrap-based responsive site, users are also able to access the services from any device.
A path to understand the content:

Basics

Practical

Empower

Act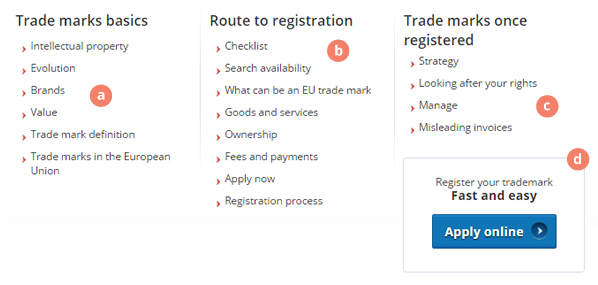 Before registering, quick and easy-access to comprehensive data bases with user-friendly search engines supports companies to select the best mark or design for their business. Online filing wizards mean that the process of registering a trade mark or design has never been simpler. Users can also set up alerts for dates or events related to the stages of an application, or alerts for monitoring other trade marks and designs.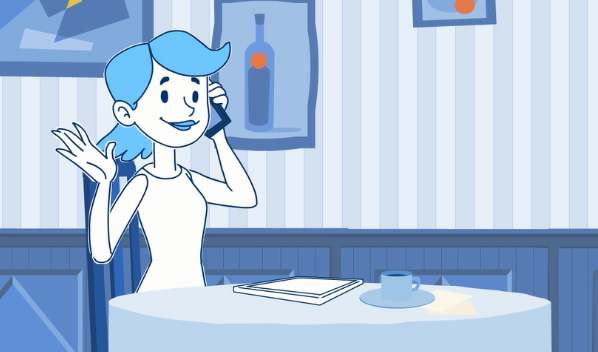 * The EUIPO website combines informative yet technical content with rich media.
There are only five steps to filing!