RCD owners:
David Saupe, Aaron Rauh (Holon Industrial Design UG)
Manufacturer:
Steinel Solutions AG
Designer:
David Saupe, Aaron Rauh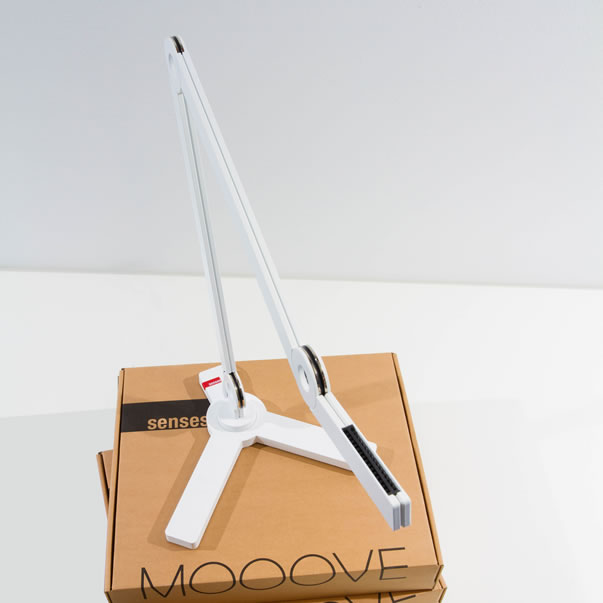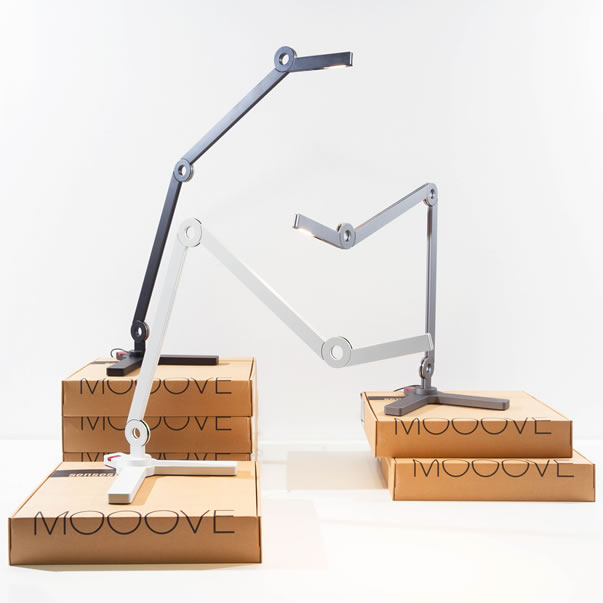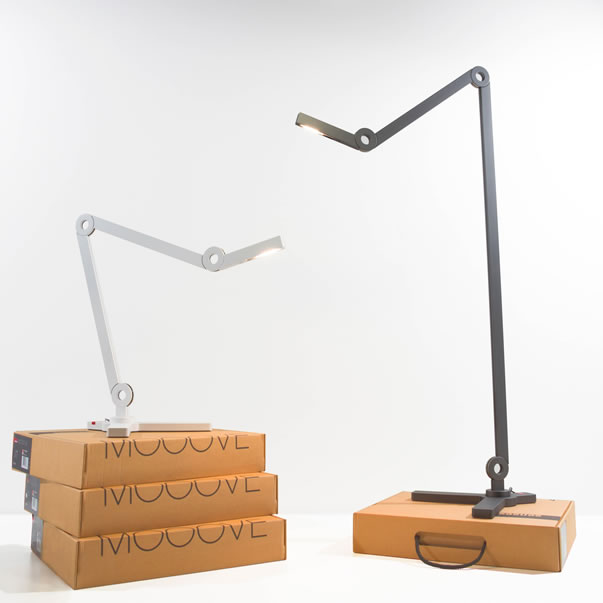 RCD Number: 001615436-0004(-0004 to -0006)
Download the images in high quality
The Mooove lamp is the first brainchild of David Saupe and Aaron Rauh, who founded Holon Industrial Design in Hamburg in 2009, straight after finishing university.
Made by Swiss lighting and sensor systems manufacturer Steinel Solutions AG, the Mooove is both patent and RCD protected. Its elegant lines and flexibility were highlighted by the jury in their deliberations, along with its balance between function and aesthetics.
The Mooove connects the swivel joints of its modular system to a core containing the patented magnetic grid. This safely engages the parts in any position. Power is supplied wirelessly via contact pads at the joints of the product.
The lamp sheds a different light depending on the mood of the user; a cool light by which to work, or a warm, comforting light by which to read and relax, and can be controlled by gestures.
Noteworthy here is the well-founded and well-managed intellectual property rights strategy used to great effect by a young company.
THE SMALL AND EMERGING COMPANIES AWARD: FINALISTS

The images on this page were provided by the finalists for communication purposes only. They are not meant to reflect the graphical representation requirements of registered Community designs. The graphical representation requirements for the purposes of registration of Community designs can be consulted at the EUIPO design guidelines.