Design definition
Design is an art and a science, it forms our homes and our workplace, and it is all around us, wherever we are. Design is the surface of the man-made environment.
In business, design is crucial for success. Great design focuses on the user, combines aesthetic, economic and practical values and is the way your customers identify innovative brilliance. In Europe, there is a recognised need to encourage European designers and European businesses to develop their design strategies.
A design is a practical way to define and protect your innovation. A design is a company asset that can be traded or used as collateral, that rewards your creative effort, that acts as your IP signature.
Designs are well defined in the European Union.
'The appearance of the whole or a part of a product resulting from the features of, in particular, the lines, contours, colours, shape, texture and/or materials of the product itself and/or its ornamentation'.
Examples of designs
Almost any industrial or handicraft item can be eligible for design protection (except for computer programs)
The Intellectual Property Metro: designers often re-create ideas to make something new, useful and unique. Download this map – it will help you register your rights.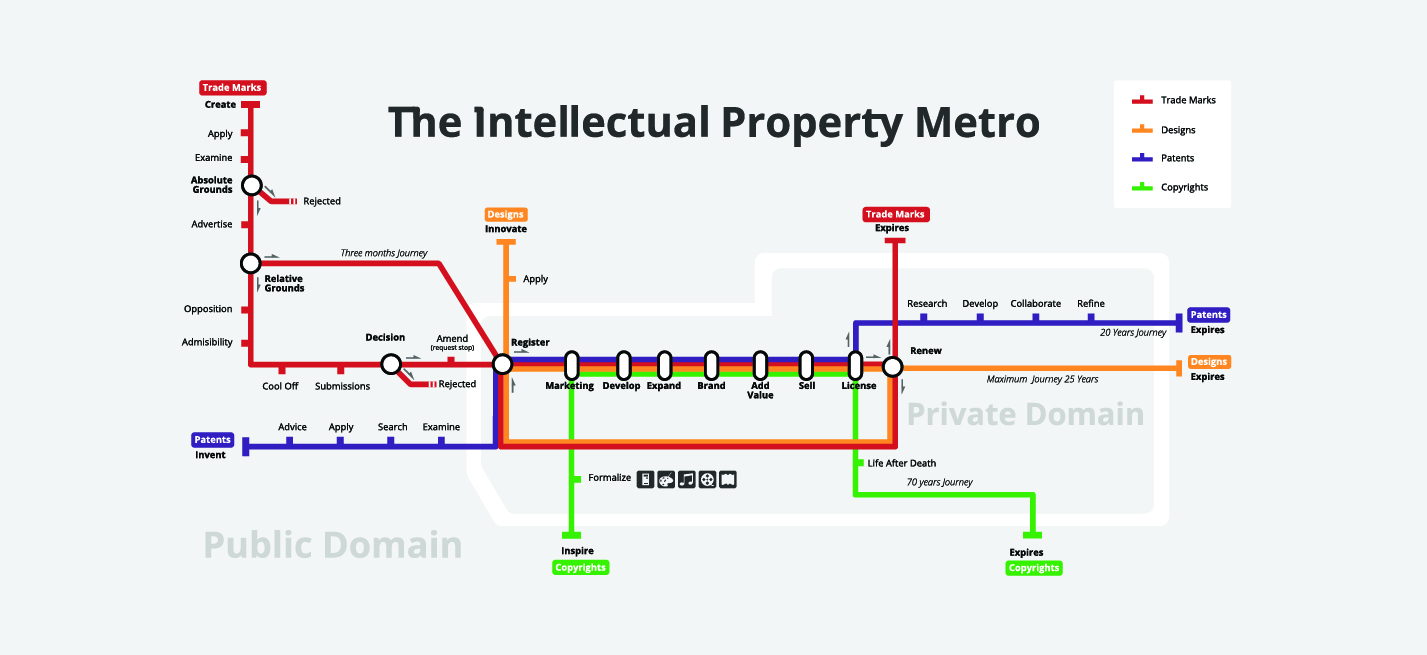 Page last updated 14-07-2015