News
April 09, 2021 EU Intellectual Property Network
EUIPO-SIPO meeting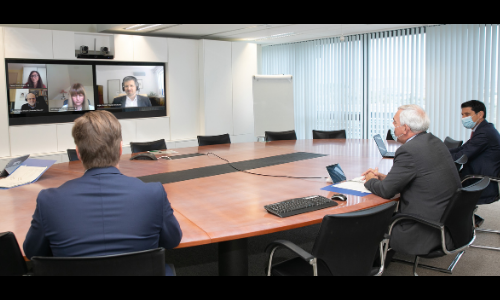 The Executive Director of the EUIPO, Christian Archambeau, and Dr Vojko Toman, the Director of the Slovenian Intellectual Property Office (SIPO), met online on 8 April 2021.
The high level meeting focused on the cooperation activities between the SIPO and the EUIPO, within the scope of the European Union Intellectual Property Network (EUIPN). It also provided the opportunity to discuss future joint initiatives, the initial results of the SME Fund, and the implementation of the SME initiatives, called Ideas Powered for Business, under the EUIPO's Strategic Plan 2025.
Mr Archambeau expressed the EUIPO's willingness to support any specific needs that SIPO may have during Slovenia's second Presidency of the Council of the EU from July to December 2021. This presidency is part of the current presidency trio, composed of Germany (second half of 2020), Portugal (first half of 2021) and Slovenia (second half of 2021).