Quality
An Integrated Management Systems policy
Our commitment to making management standards better includes both learning from international best practices and establishing an integrated policy to ensure all our processes are efficient. This means combining operational efficiency with advanced human resource capabilities, information systems as well as the physical infrastructure.
We want the Office to be:

EUIPO Management Systems standards
Quality management (ISO 9001)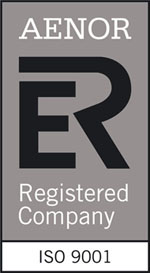 Since 2009, the EUIPO's Quality Management System has been certified to ISO 9001 standard for all design-related activities. In 2012, the scope of certification was extended to cover all trade mark activities, legal affairs and the Boards of Appeal. In 2013, the Office achieved certification for all activities. In 2016, the Office achieved certification for the latest version of the standard (2015), which has a strong focus on risk and stakeholder management.
The scope of this certification and of all the certifications owned by the Office is the following:
The processing and management of the European Union trade mark and registered Community design registration systems, appeal procedures, European and international cooperation, knowledge sharing on enforcement of Intellectual Property Rights, support and management activities.
Information security management system (ISO 27001)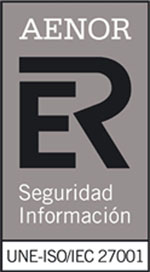 We take a holistic approach to protecting our critical and sensitive information: from risk assessment and identification of assets, to training and internal auditing, every aspect of information security is taken into account.
Our information security policy is based on ISO 27001. This is a world-class management standard that provides a methodology for managing information security in all sorts of organisations. For us, this certification means that we can assure our users that we follow best practice in information security.
We have been certified with the ISO 27001 standard since 2004. The EUIPO was among the first organisations worldwide to achieve certification and the first in Spain, where we are based.
Eco-Management and Audit Scheme (EMAS)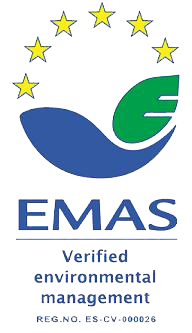 At EUIPO we take our social responsibility seriously and are committed to reducing our environmental impact. We take part in the EU Eco-Management and Audit Scheme (EMAS), a management tool to evaluate, report on and improve environmental performance in organisations.
We have achieved EMAS registration and successfully run an Environmental Management System in line with ISO 14001.
The activities for which environmental impact is assessed also include those carried out for us under contract. Contractors are requested to comply with the EUIPO's environmental policy, which is annexed to all relevant tender documentation.
Every year, we publish an environmental statement validated by an accredited verifier, in which we set out the results achieved against the objectives, as well as any future plans to improve our environmental performance.
Universal accessibility (UNE 170001)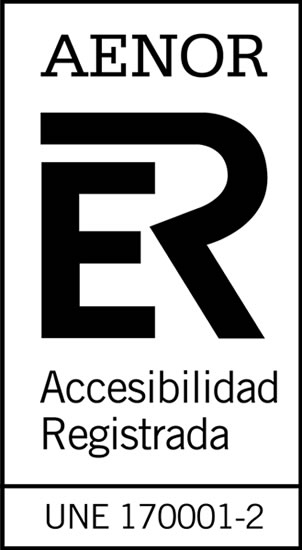 EUIPO promotes universal access as a means to achieving equal opportunities in the work place.
We hold the AENOR accessibility standard certification for persons with special needs: UNE 170001. This standard guarantees that all architectonic measures have been taken so that anyone, no matter what their age or disability, can access any part of our premises and their surroundings.
This UNE standard is based on Movement, Reach, Location and Communication, four parameters that summarise the tasks that people perform in their everyday interaction with their surroundings.
In practical terms this affects such things as elevators, corridor widths, stairs, signposting, information channels and much more.
Occupational Health and Safety (OHSAS 18001)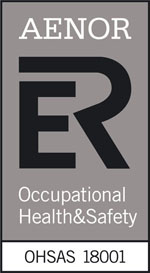 Fostering an efficient and rewarding work environment goes hand in hand with modern health and safety management. In this area, we have achieved certification to OHSAS 18001:2007, a recognised standard for occupational health and safety management.
OHSAS 18001:2007 helps organisations gain better control over occupational health and safety risks, while improving their overall performance. It is a voluntary initiative that helps identify health and safety risks and potentially reduces accidents.
Complaints handling (ISO 10002)
Meeting our users' expectations also involves handling complaints. At the EUIPO we have achieved the highest level of compliance with ISO 10002:2004.
This standard gives organisations guidance on the process of complaints handling and features a comprehensive measurement, analysis and reporting component, making it possible to track and monitor performance and continual improvement of the system.
EUIPO Service Charter
EUIPO's Service Charter defines what users of our services can expect from us. It sets measurable standards in three areas
Timeliness: the time it takes to deliver such services as registration, opposition, cancellation or appeals.
Accessibility: how quickly and how well we make services available to users via phone and email, and the availability of our e-business services. We have also set up a dedicated User Contact Service to handle user queries, incidents, suggestions and complaints.
Quality of decisions: how the quality of our decisions measures up against agreed quality criteria.

Listening to our users
User feedback is crucial to the ongoing process of improving quality for all our users. Since 2005, we have been measuring levels of satisfaction with our services and decisions relating to the registration of trade marks and designs through large-scale satisfaction surveys conducted by independent firms.
We conduct two types of survey:
A user satisfaction survey


An annual user satisfaction survey, which measures everything from overall satisfaction with the EUIPO's registration procedures to levels of satisfaction with customer services, appeal decisions and the handling of complaints.

User satisfaction surveys

Show




Specific interest surveys


Ad-hoc surveys covering specific areas of interest.

Specific interest surveys

Show





We also gather feedback from people who visit our website through our contact form.
Τελευταία ενημέρωση της σελίδας 27-06-2016